God's Justice vs. Earthly Karma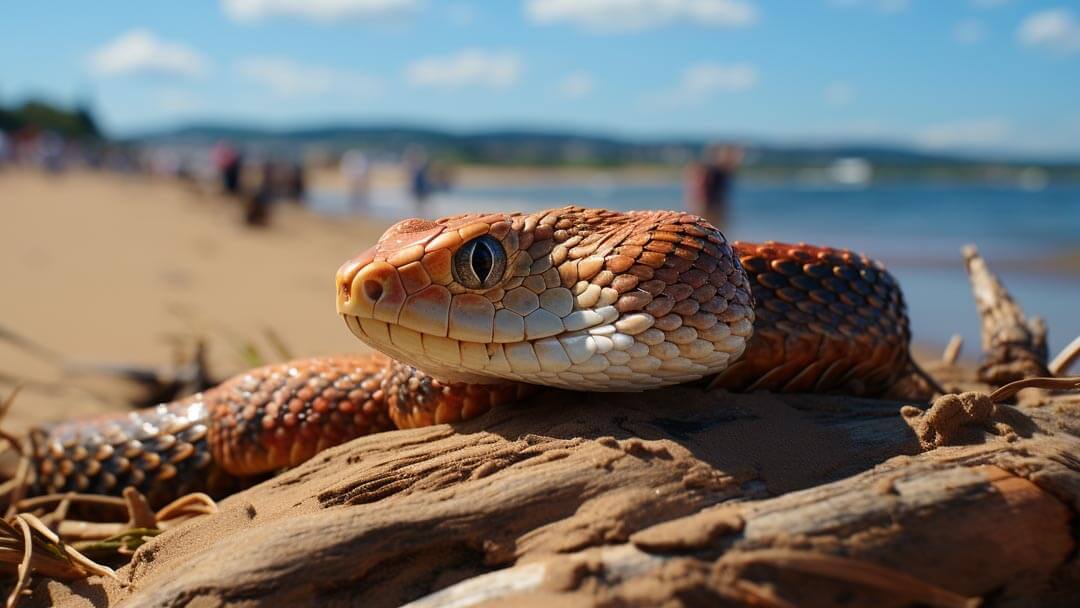 The Bible's perspective on life often challenges our expectations, revealing a divine plan that is beyond human comprehension. In Acts 28, we find a powerful illustration of God's presence and protection in the face of adversity. The story starts with a shipwreck that Paul and his companions miraculously survived. Despite the ship's destruction, every soul made it safely to the island shores of Malta, leaving a profound impact on the island's inhabitants. Let's look deeper into the lessons we can learn from this event and explore how we, too, can apply these truths to our own lives.
Trusting God through Adversity
"When they had been brought safely through, then we found out that the island was called Malta. The natives showed us extraordinary kindness; for because of the rain that had set in and because of the cold, they kindled a fire and received us all." Acts 28:1-2
Luke's words about the shipwreck on Malta serves as a testament to the unwavering faith Paul and his fellow travelers had in God's guidance and protection. Their trust in God's plan and purpose enabled them to remain steadfast amid the raging storm and treacherous sea. Luke is not only the author of Acts, but also, he was present on the ship when it was smashed to pieces. He swam with Paul and the others, he experienced God's goodness. In our lives, we will also encounter storms of various kinds – challenges, uncertainties, and hardships. However, like Luke and Paul, when we entrust our lives to God, we can rest assured that He will safely lead us to our intended destinations. This profound trust in God's faithfulness can transform our perspective on adversity, enabling us to face life's storms with unwavering confidence.
God's Justice vs. Earthly Karma
But when Paul had gathered a bundle of sticks and laid them on the fire, a viper came out because of the heat and fastened itself on his hand. 4 When the natives saw the creature hanging from his hand, they began saying to one another, "Undoubtedly this man is a murderer, and though he has been saved from the sea, justice has not allowed him to live." Acts 28:3-4
The natives of Malta believed in the concept of karma, a belief that actions have consequences – what goes around comes around.  When Paul was bitten by the venomous snake after surviving the shipwreck, they perceived it as a form of justice catching up to him. However, their understanding of justice was limited to earthly standards. In contrast, God's justice is rooted in His mercy and grace. While consequences for actions exist, God's ultimate justice is redemptive, offering forgiveness and a path to reconciliation through Jesus Christ. This revelation challenges us to embrace God's profound mercy and respond with grace and compassion to those around us.
Seeing Beyond Circumstances
The natives of Malta were quick to judge Paul based on the circumstances they observed – a venomous snakebite should have led to his death. However, their limited perspective failed to comprehend the sovereignty of God. Despite appearances, Paul's life and ultimate safety were firmly in God's hands. Similarly, in our lives, we may face situations that seem dire or hopeless. But by maintaining our faith in God's providence, we can see beyond the surface and trust that He can work miracles even in the most challenging circumstances. This perspective enables us to find hope in the midst of despair and experience the peace that surpasses all understanding.
Misplaced Faith: Correcting Perspectives
However he shook the creature off into the fire and suffered no harm. But they were expecting that he was about to swell up or suddenly fall down dead. But after they had waited a long time and had seen nothing unusual happen to him, they changed their minds and began to say that he was a god. Acts 28:5-6
In our walk of faith, we sometimes face the temptation to misplace our trust and seek solutions in places other than God. The natives of Malta placed their faith in a belief system that lacked a personal relationship with the one true God. In contrast, the Bible encourages us to seek God first in every aspect of our lives (Matthew 6:33). While seeking counsel from spiritually mature believers can be valuable, we must never rely solely on human solutions or faith healers. True healing and provision come from God alone, and we must anchor our faith firmly in Jesus Christ. His power and love are immeasurable, and even a mustard seed-sized faith can unleash incredible blessings in our lives.
Pointing Everyone to Jesus
In the face of adversity and supernatural encounters, Paul's response was unwavering – he pointed everyone to Jesus. His actions and words consistently directed others to the transformative power of the Gospel. Paul's devotion to Christ exemplifies the essence of being a Christian – to live a life that points others to the Savior. In today's world, where distractions and false beliefs abound, we are called to do the same. Our actions, attitudes, and words should reflect the love and power of Jesus, inviting others into a relationship with Him. When we embrace this mission, we become vessels of God's grace, bringing hope and transformation to those around us.
Applying the Lessons
Here are 5 things to do to keep a godly perspective through adversity:
Embrace God's Perspective: When faced with challenges or uncertainties, remember that God's plans are higher and better than our own. Trust in His guidance and protection, knowing that He will lead us safely through the storms of life
Trust in the Lord with all your heart And do not lean on your own understanding. In all your ways acknowledge Him, And He will make your paths straight. Proverbs 3:5-6
Rely on God's Justice: Instead of believing in karma or a self-serving sense of justice, anchor your faith in the mercy and righteousness of God. Understand that His ways are perfect, and He works all things together for the good of those who love Him.
And we know that God causes all things to work together for good to those who love God, to those who are called according to His purpose. Romans 8:28
Look Beyond Circumstances: When faced with difficulties or unexpected events, don't be quick to judge God's intentions based on appearances. Have faith that God can turn any situation around for His glory.
For I know the plans that I have for you,' declares the Lord, 'plans for welfare and not for calamity to give you a future and a hope. Jeremiah 29:11
Misplaced Faith, Correcting Perspectives: Avoid placing undue faith in human solutions, people, or even faith healers. Instead, nurture your relationship with Jesus and trust in His power to heal and provide.
"…fixing our eyes on Jesus, the author and perfecter of faith, who for the joy set before Him endured the cross, despising the shame, and has sat down at the right hand of the throne of God." Hebrews 12:2
Pointing Everyone to Jesus: Embrace the mission of being a witness for Christ in your daily life. Let your words and actions reflect the love, grace, and transformative power of Jesus, inviting others to experience His life-changing presence.
Let your light shine before men in such a way that they may see your good works, and glorify your Father who is in heaven. Matthew 5:16
The events in Acts 28 serve as a profound reminder that God's perspective on life surpasses our own understanding. We must learn to trust in His justice, look beyond circumstances, and place our unwavering faith in Jesus. By doing so, we can experience God's transformative power and bring glory to His name in all aspects of our lives. Remember, even when faced with seemingly impossible situations, God is with us, leading us through, and defying earthly beliefs. The lessons from Acts 28 remind us that God's ways are higher, His justice is redemptive, and His power is limitless. Embrace these truths, and let your life be a testimony to God's goodness and grace.